Her Own Kind (story)
Richard Peabody, ed. Electric Grace:  Still More Fiction by Washington Area Women.  (Paycock Press, 2007.)  For a review of the anthology, Electric Grace, click on "Her Own Kind," above.
Tinker's Damn (novel excerpt)
Raymond J. Smith, ed., Ontario Review, Issue No. 62  (Summer 2005.)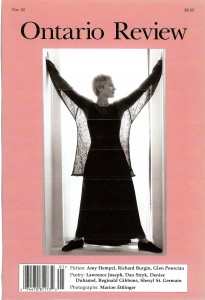 Playing with an ancient Irish myth in a semi-modern vein, Tinker's Damn tells the story of Oisín O'Finn, a native Irish gypsy (properly called a Traveler or, rudely, a Tinker), his woman, the Irish Jewish felon with whom he teams up, and the displaced Rabbi who tries to help them.  The Ontario Review excerpt contained seven chapters of the novel.  To read and/or hear samples of any of the first three chapters, click on individual chapters below:
Chapter One:  The Pride of the Tinkers
Chapter Two:  Niamh's Lament
Chapter Three:  Oisín O'Finn Meets with Cohen Cohan
The Fourth Rose (story)
David Reynolds, ed. Élan, Volume 3, Number 8 (June 2002.)
The Binding of Isaac (poem)
Chanita Baumhaft, ed. Response, A Contemporary Jewish Review.  Issue No. 69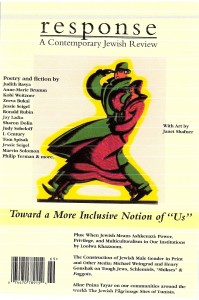 (Winter 1999/Spring 2000.)
The Eunuch God (story)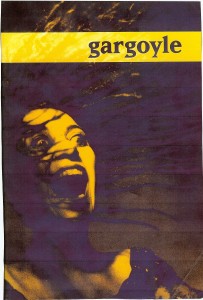 Richard Peabody, ed. Gargoyle No. 39/40, 20th Anniversary Issue (1997).
The Boston Jewish Times (poetry featured bi-weekly on the editorial page, 1992-1994.)   Sten Lukin, editor.
Book Reviews featured in The Washington Independent Review of Books
The Words Strike Back (story), featured in Peacock Journal